Larry Watkins
I was introduced to Dr. Stroud back in April of 2006. At that time, I was unable to eat a lot of foods that I enjoy eating. Dr. Stroud recommended a lower denture with mini dental implants. I am so happy I did it. I can eat anything I want again. The procedure was virtually pain-free. I wish I would have done this years ago. Dr. Stroud and his staff are very professional and make you feel right a home.
My sister that lives in Eastern Kentucky is so impressed with my implants and smile that she is going to schedule an appointment for a consultation with Dr. Stroud.
Again, I want to thank Dr. Stroud for his professional services.
Patti Smith
I just wanted to send this letter of thanks to you! I absolutely can't believe how easy and wonderful my new implants have been. It almost makes me sick to think I went without teeth for 3 years and was using a very uncomfortable removable bridge that I had to take out. If only I had known it was so easy!
I had been going through breast cancer when my bridge broke in half. It was a span of   3-4 teeth. I started looking into dental implants. I was going to have to have a sinus lift and bone graft just in order to get the implants. This was going to be a long drawn-out process and I just couldn't bring myself to do it. Then, I felt I didn't have a choice so I scheduled the appointment to start the procedures. Well, every time I was scheduled for surgery I got sick with a sinus infection and the Doctor would cancel. I was also praying about all this and asked God to stop it if this wasn't for me. He did three times! I got the message. So, for a while, I forgot about it all and just didn't eat on that side of my mouth. Then, I started seeing Dr. Larry Stroud's adds in the newspaper and on the internet. I wondered if this could work for me. I sent him an email and he said to come on in and he would take a look. At first, I was leery and thought this is way too easy and wondered why nobody had told me about this before. I decided to give it a try and, within 3 weeks, I had my mini implants and couldn't believe how painless the process was. So far, so good, and I am loving them! Thanks so much Dr. Stroud! I love my new implants!
Sincerely,
Ben Blincoe
Just a note-of-thanks for this fine job you did on my implants. I'm so glad to have that old partial denture, of many years, gone. The fit is perfect and my smile is much more attractive. No pain or discomfort through the whole process!
Susan Stoll
I have had dentures for 20 years. I could never wear the bottom plate. I went to Dr. Stroud and had implants. For the first time in 20 years, I have been able to eat anything I want. He also made my upper dentures. I had had many compliments. I am very pleased with my implants. Thanks, Dr. Stroud.
Willie Parrigan
I wanted to let you know how great my implants are doing and how I appreciated your good work. I am now able to enjoy eating again. At one point before my implants, I could no longer chew my food with my dentures. Now, after the implants, I look forward to my meals again and smile all the time. Thank you!
Robert Sparks
I want you to know how much I enjoy my new implants.
Fifteen years having trouble with my lower plate, it's like having my real teeth back. The procedure was very easy and pain was minimal. I am really glad that I had it done.
Anita Perryman
I feel like a new person after the placement of my mini implants. I can smile with confidence now. I had been wearing a partial plate and I was tired of its heaviness and of inserting and removing it. My mini implants are very lightweight and comfortable and they look very natural. I wish I had known about this earlier. There was no pain involved in this procedure and it was all finished in two visits. It turned out to be easier and better than I had expected. It's nice to know that if I lose anymore teeth, there is an easy, comfortable solution.
Dixon Caudill
My name is Dixon Caudill. I am writing this letter as a testimonial on behalf of Dr. Larry Stroud. I received non-surgical dental implants from Dr. Stroud in October of 2005. I am happy to say the implants have been a blessing. I now have a full bottom plate of teeth, which I haven't had for 30 years.
The procedure itself was fast (under 2 hours), easy and I experienced minimal discomfort. Dr. Stroud's professionalism and care (along with his staff) have made the whole experience stress and worry free.
The implants have enabled me to eat things I was not able to eat before. My digestion has improved, other health problems have gotten better and, best of all, my self-confidence has been boosted 100%.
I am so glad I had the implants. I highly recommend them and I highly recommend Dr. Stroud.
Janet Brooks
I wore loose dentures for many years, I tried to eat many of my favorite foods without much success. A few years ago I heard about dental implants. It sounded like the perfect solution to my problem but, because of the expense, I put it off. A few months ago I saw an ad for mini implants. I called for information and scheduled a consultation with Dr. Larry Stroud.
I am very happy that I did because now I am able to eat and talk without being fearful of losing my lower dentures and I can smile with confidence!
Dennis Waterbury
My name is Dennis Waterbury. I have had dentures for 20 years and have had to put up with them getting loose every time I would eat. I went to Dr. Larry Stroud and he reexamined me and suggested that mini implants would be a good choice. I had the implants done and I have been able to eat food that I haven't been able to eat in years. It have been nice to bite into an apple or corn without my teeth coming loose. I highly recommend implants from Dr. Stroud. It only took Dr. Stroud a couple of hours to fix having loose dentures. Thank you Dr. Stroud.
Betty Sanders
I would like to thank you very much for the great dental work you did for me. I received a complete set of dentures and the mini implants in the lower gum. The mini implants was the first I've ever had due to the fact that I only had a minimal amount of lower jaw-bone. My sister received information about the new mini implants and that Dr. Stroud is trained in inserting the mini implants. I was impressed with the accuracy that he showed with his work, including the use of precision instruments and x-rays. As soon as I got my new dentures and the implants inserted, I was able to go out and eat with no trouble. I was amazed and very satisfied with your work. I'd also like to thank you for making my dentures custom fit by adding more gum where needed to fill in areas in my mouth. It made a big difference in my appearance.
Again, let me say I am very pleased. You and your staff are great!!!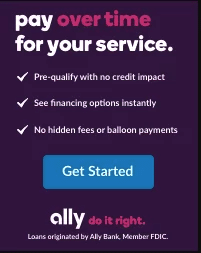 Annette Turner
I'm so glad that I saw the newspaper advertisement for dental implants and you were located near my neighborhood. I had been interested in this procedure for a long time but I didn't really know who to contact.
Thanks to you and Dr. Stroud I made the appointment and followed through with the implant procedure. I was amazed at how little discomfort and pain I had with the implants. I never had to take a pain pill or stop eating.
I'm enjoying my food more and smiling with a lot more confidence. It's one of the best decisions I've made for myself and I highly recommend it for anyone who wears dentures or needs dental work done.

James Wilcox
Thank you for the way you took care of my dental work. I have never had any pain. The implants are great. I can eat what I want and my teeth don't more. I would recommend you to anyone.

Louis Eicher
I have had dentures for 40 years. After a major health issue and severe bone loss, I couldn't wear my dentures. Even after visiting several specialty dentists, I was told no kind of implants would work because of the bone loss, unless I had bone grafts. Then I saw Dr. Stroud's ad. After talking with him at length about the mini implants (and he told me about not needing bone grafts to get them), I said "let's do it." Well, I ate my first salad that night in six years. It was great. Thanks, Dr. Stroud, for a job well done.
Joe Parrish
I am writing this note to express my satisfaction with the mini implant dental procedure you performed on me on September 6, 2007. I had worn full dentures for 40 plus years. Over the last 15 years, my lower dentures became impossible to hold in place without multiple daily use of adhesives. I sang in a Gospel Quartet for a number of years and one of the reasons I stopped was because I lost confidence in being able to keep my lower denture secure for a lengthy concert performance.
Well, I sing in my church choir again and have no fear about my implants coming loose. I can now eat a full meal without having to leave the table to put more adhesives in the dentures. I no longer have to carry a tube of adhesive in my pocket and rick the embarrassment of someone seeing it fall out of a shirt pocket.
I would, and do, recommend the mini implant procedure to anyone who suffers with loose and unstable dentures as I did for too long. I was impressed by the concern shown by Dr. Stroud when he called my home the evening of the implant procedure.
David Phelps
I highly recommend the implant procedure that Dr. Stroud offers. The implants hold my bottom denture tightly in place without the need for any glue-type product, such as Fixodent. The implant procedure is not painful and took a bit less than an hour to complete. Given the difference between having the implants and not having them I could not be more satisfied. I found Dr. Stroud and his staff to be very professional and courteous; one could not ask for better service.