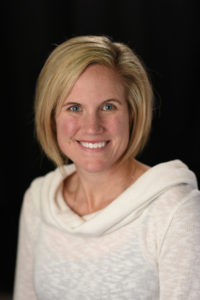 Dr. Regan Ackerman was born and raised in Bowling Green, KY. She attended the University of Florida on a soccer scholarship, and she returned to Kentucky to attend the University of Kentucky College of Dentistry where she graduated with honors. Dr. Ackerman has been restoring smiles to the Louisville area for over 10 years.
She has gone through extensive training with Dr. Todd Shatkin, who has patented mini dental implants and their techniques. As a member of the Mini Dental Implant Centers of America™, she is an elite member of a group of dentists in the United States serving patients with mini dental implants as a solution to their dental needs. Dr. Ackerman, a member of the American Dental Association, Kentucky Dental Association, and Louisville Dental Society.
She prides herself in giving her patients the unique care they deserve and strives to meet the needs of each patient. She is proud to offer mini dental implants as a less invasive and less costly option for patients who are missing teeth or who struggle with wearing a denture or partial.
She, her husband, two children, and two dogs love calling Louisville home. When not helping patients, she enjoys playing and watching all kinds of sports, and spending time with her family.